Discipleship
Lead NBM members and non-members to a deeper spiritual commitment, help them develop spiritual maturity and engage membership and leaders in additional ministries related to continued Christian growth.
Women's Ministry (SELAH): Sisters in Christ learn how the Word of God applies to our daily lives through study, fun, and fellowship.
Selah (Psalm139) A sacred place, "sanctum" for all woman.  Where we can learn to see ourselves and each other as God sees us.
Our scripture is Ecclesiastes 4:9-12, ""Two are better than one, because they have a good return for their labor: If either of them falls down, one can help the other up. But pity anyone who falls and has no one to help them up.     Also, if two lie down together, they will keep warm. But how can one keep warm alone? Though one may be overpowered, two can defend themselves. A cord of three strands is not quickly broken."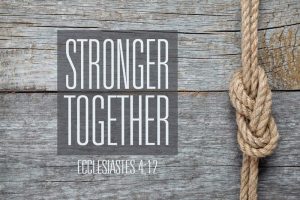 Men's Ministry (Eldad Medad): Through discussions, to learn what God expects of men, and to encourage men to be examples of God's intent.
Young Adult Ministry (YAM): Through fellowship, engage and challenge the mind, body, and spirit; and provide a space to question and discuss current issues from a Christian perspective while encouraging and supporting one another through biblical principles and prayer.

Genesis: provide a safe, fun environment for children, where God is present and His love & acceptance of everyone is learned and practiced through appropriate lessons, puppetry, games and crafts.
Nursery: provide a safe and fun environment where God's love is present. Our nursery is for children ages 0-5 years of age, Parents will feel comfortable knowing their children are being watched over while they enjoy the worship service. Nursey is made available most Sunday's and for special events.
Vacation Bible School: seasonal bible school where youth can learn about God in a safe, fun and age appropriate manner.
Youth Growing in Christ-YGC:  Respond to the social and spiritual needs of youth in our community through fellowship, encouraging youth to learn, live, and share God's Word, and  assisting youth to recognize and develop their God given abilities so they can become true disciples for Christ and advance the Kingdom of God. Includes First Friday Services.
Save our Son; Save our Sisters (SOS): S.O.S. is a community faith-based initiative to address the maiming and killing of our sons and the human trafficking of our girls for sexual exploitation through preventive programming and events.
Christian Education: To advance the maturity of Adherents/Christians in various settings, thereby making them more comfortable in their Christianity and more useful to God.  Ministry includes:
New life Adult (Class 101)
New Life youth
S.E.E.D. Grow Groups in homes
Discovering My Ministry (Class 301)
Discovering Christian Ministry (Class 401)
Leadership Class
Managing Finances (D Free)
Word on Wednesday
Women in the Word